Discover more from ChinaTalk
Deep coverage of China, technology, and US-China relations We feature original analysis and reporting, interviews with leading thinkers and annotated translations of key Chinese-language sources.
Over 28,000 subscribers
Billion Dollar Heist: How Scammers Rode China's Chip Boom to Riches
How did an audacious crew of scammers with high school educations (but rumored Party-backing) convince a district government hungry for chip-making glory to invest billions of RMB into their factory?
Today, Wuhan Hongxin Semiconductor Manufacturing (HSMC) is a colossal wreck. The factory sits empty, fodder for rubbernecking vlogs.
The company's few remaining employees were fired this February. "HSMC" is now a by-word for the folly of provincial semiconductor projects. But it was not always so.
The story reads like a Hollywood script. An audacious and motley crew of scammers with high school educations (but rumored Party-backing) convinced a district government hungry for chip-making glory to invest billions of RMB into their factory.
A string of unbelievable victories followed. Chiang Shang-Yi, the venerable chip-making veteran who led TSMC's R&D team, joined the company. Under Chiang's guidance, HSMC acquired a coveted ASML lithography machine. Success seemed inevitable.
But the flashy developments blinded observers to the truth about HSMC. The company was a complete scam. The following is a slightly abridged translation of the now-deleted 36Kr investigation conducted by Qiu Xiaofen, Su Jianxun, and edited by Yang Xuan, published on January 28, 2021. Their report captures the tragedy of HSMC's failure. The scammers didn't make off with Monopoly money, as hundreds of migrant construction workers never recouped their yearly wages. The reputation of the legendary Chiang Shang-Yi was left in tatters.
The tale contains important lessons about the sometimes tortured relationship between industry and government in China. In his blog Interconnected, Kevin Xu detailed how HSMC's failure tells us about how central directives fail when they reach the provincial, or district, level:
From the outside, a common stereotype and myth about China is that Beijing's central government is omnipresent and omnipotent. In reality, the dynamic is more of a call-and-response; the central government calls with directives, local governments respond with implementation plans.

I described the importance of understanding this dynamic last year in Part II of my "Open Source in China" series. I emphasized the role that provincial governments play in aligning and allocating resources according to the central government's desires, in order to compete for star projects and build new companies. Local officials are motivated to deliver results for political advancement.
Intro and translation by Alexander Boyd, a freelance writer and translator. You can contact him at alexanderboyd22@gmail.com.
---
Advanced lithography machines are key to chip manufacturing. Only a few companies in the world can produce them, among which the Netherlands' ASML reigns supreme. Starting in 2018, the Trump Administration lobbied the Dutch government to block sales of ASML equipment to China. As a result of U.S. lobbying, Chinese chipmakers struggled to get their hands on ASML equipment even when they had the money. 
This made Wuhan Hongxin Semiconductor Manufacturing's (HSMC) 2019 acquisition of an ASML lithography machine all the more extraordinary. 
The arrival of the ASML NXT:1980Di photolithography machine was a coup. The deep ultraviolet (DUV) machine is among the most complex pieces of machinery in the world, rivaled only by ASML's newer extreme ultraviolet (EUV) machine. The company held a ceremony welcoming its arrival to the factory, hanging a banner which read "HSMC Serves the Nation, Fulfilling the Chinese Dream." In the middle of a group photo taken to commemorate the day stood former TSMC second-in-command Chiang Shang-Yi. The picture rocketed through the Chinese semiconductor world: "HSMC has Chiang Shang-Yi, and with him comes lithography."
HSMC's "Entering-the-Factory Ceremony," held to celebrate the arrival of the lithography machine. Chiang Shang-Yi is second from the left. December 22, 2019 [Source]
At 74, Chiang Shang-Yi was a revered figure in the semiconductor world. Within the industry, many respectfully called him Father Jiang. One insider, in describing his influence said, "TSMC has many uncles, but there is only one 'Father,'" and, in June of 2019, that Father joined upstart Wuhan chip-manufacture HSMC. 
It was Chiang that secured the lithography machine for HSMC. When an employee asked Chiang how he was able to secure the purchase he said, "We contracted for hundreds of units at TSMC. Is there anyone up or down the ladder at ASML that I am not familiar with? It's only on reputation that they were willing to sell to us."
Due to ASML's limited production capacity, the company sets stringent conditions on its customers. ASML sends a team of dozens to do on-the-ground factory inspections, and grades buyers technical abilities, blueprints, and the like on a sliding scale. Yet, due to Jiang's knowledge and influence, HSMC was able to move through the process quickly and by December 2019 HSMC was awarded a new deep-ultraviolet lithography machine.
Only two years old at the time, HSMC stood head and shoulders above its competitors among  the slew of new chip projects that had been launched in recent years. Its previously ambitious goals—to start on the 14nm process, followed by 7nm, with a monthly production capacity of 30,000 pieces, things only achieved by TSMC and Samsung—no longer seemed preposterous. 
But just one month later, HSMC mortgaged its hard-won lithography machine for cash. 
Records show that on January 20, 2020, HSMC mortgaged the DUV lithography machine to Wuhan Rural Commercial Bank for a loan of 580 million yuan. In the mortgage details, the lithography machine was described as "brand new. Not yet used."
Jiang, the doyen of China's semiconductor industry, felt something was wrong. By June 2020, he attempted to resign from HSMC, but the then-chairman of HSMC, Li Xueyan, said she would sue him, "putting all of HSMC's failures on his head." Yet by July, Chiang had left Wuhan. On his way out the door he told The South China Morning Post, "My experience with HSMC has been a nightmare."
By late July, Wuhan's East and West Lake District government issued an official report stating that the HSMC project "has a large capital shortfall and is at risk of project stagnation due to a break in the capital chain."
The company had collapsed. 
Outsiders Running The Show
HSMC was a fraud. But how did it come into being? How did the company's founders, who had no background in semiconductors (some even lacked college degrees), trick the Wuhan government, Chiang Shang-Yi, and a number of partner companies into a hundred billion renminbi scam?
Starting a microchip program requires talented people, cutting-edge technology, and government support. Chip making's demands on land and machinery mean that the initial investment alone requires hundreds of millions of dollars. But returns are similarly enticing. HSMC, which told a big story and had mountains of cash on hand, was just the right type of bold venture to attract investors.
But underneath the hood a band of shadowy figures was running the company. 
Cao Shan, the first to conceive of HSMC, had been trying to start a semiconductor venture since 2017. He travelled China looking for government backers of his project. But in his stops in Guangzhou, Hefei, Chengdu, Nanjing, and more, he found barriers at every turn. 
People described Cao Shan as a bigmouth with an underworld flair (满嘴大话,颇有江湖气). He carried business cards identifying himself as a "TSMC Vice-President", or the "Acer New York Office First Vice President," and other similar titles. But nobody named "Cao Shan" was employed at TSMC. Acer didn't even have a New York office. In fact, there was no  "Cao Shan," it was an alias he had picked up after running into trouble at home. Cao Shan's real name was Bao Enbao. 
A purported picture of Cao Shan, aka Bao Enbao, the man behind the HSMC scam. [Source]
During his various travels, Cao Shan had developed an uncanny ability to manipulate and connect. On the eve of founding HSMC, he met someone who would become a key player: Long Wei. 
Long Wei was the secret man behind the controls at HSMC. It was under Long Wei's guidance that HSMC established its relationship with Wuhan's Dongxihu District Government. Long Wei brought in his close allies to control the company. Li Xueyan, the first person he brought in, was  to serve as the company's director. Li Xueyan had no background in chips: she'd been a Soju distributor, opened a restaurant, and even sold Traditional Chinese Medicine. Together, Long and Li staffed key positions across the company with their loyalists and toadies. Insiders reported that the company's board supervisor, Li Yueru, was Li Xueyan's personal nanny before she joined the company.
In this manner, a preposterous team came into shape: the "connected" Long Wei as chairman, the "underworld drifter" Cao Shan as director, and the "chip novice" Li Xueyan as general manager. 
None of them had any experience in the semiconductor industry and their academic background was similarly lacking: Cao Shan had only an elementary school education. 
But surprisingly, under Long, Cao, and Li's direction, HSMC quickly gained momentum. On November 12, 2017, Cao Shan created a company called "Beijing Guangliang Blueprints" (BGB). Just four days later, BGB created HSMC in partnership with Wuhan's Dongxihu District Government, with the former holding a 90% shareholder and Wuhan's Dongxihu District Government footing the rest. With only a 10% minority stake, and a 200 million yuan start-up capital investment, the Dongxihu District Government was ostensibly only footing a tiny portion of the billions of dollars necessary to start a semiconductor business. But, up to that point, Long, Cao, and Li, despite their 90% shareholding and promised 1.8 billion investment, had actually not yet paid a dime.
HSMC became Wuhan's star project. From 2018 onwards, Hubei Province listed HSMC as a key provincial project. HSMC publicly proclaimed itself to be worth 130 billion yuan. The government poured money into the project. Documents released by the Wuhan Development and Reform Commission show that in January 2019, HSMC, which had only been established a year prior, had already received 6.5 billion yuan of investment. By March 2019, HSMC was receiving approximately 1.5 billion yuan a month. All these investments came from Wuhan Dongxihu District Government. 
But how was HSMC able to secure these funds? HSMC's initial technical and operational errors raised eyes across the semiconductor industry. First steps are life-and-death in the semiconductor fab industry, and HSMC took bad ones. Cao Shan pronounced that HSMC would produce chips ranging from 90nm to 7nm, saying it would "become a fab second only to TSMC and Samsung." Anyone with even the slightest understanding of the semiconductor industry knows that no one fab can simultaneously produce chips across 13 generations. According to the laws of the semiconductor industry, chip manufacturing should progressively develop from 65nm to 40nm gradually down to the vastly difficult 14nm. HSMC claimed to specialize in 10nm, or even 7nm chips, right off the bat. 
An HSMC employee once asked Cao Shan, "Why do you want to fly before you've learned to walk?" Cao Shan replied, "If we do 65nm chips, we're only worth 8 billion. But if we do 14nm chips, we'll be worth 120 billion. More profits!"
Why was the Wuhan Dongxi district government so anxious to invest?
One reason was the success of a rival district government's successful investment in the "Yangtze River Storage" chip project, which eventually succeeded in producing 64-level 3D NAND Flash chips, a staple in smartphones. The project was created in Wuhans' Donghu New Technology Development Zone on the east bank of the Yangtze River, tantalizingly close. Wuhan's Dongxihu District made its own goal: to build "core, screen, intelligence, network, new" industrial clusters, "to create fabs that connect industries both up- and downstream from chipmaking."
A senior investor in the semiconductor field said, "Local governments are not particularly rational. They see everyone else doing chips and think, 'why can't we do that as well?' They never say, 'You investing in chips is okay, but if I invest, the market is overheated.'"
To keep the wheels turning on their charade, Long, Cao, and Li urgently need a real technical team. To everyone's surprise, they got one. 
Money Can Make The Devil Dance
In 2019, Cao Shan once again used his deep network. He connected with Shanghai Jingtai,  a company specialized in reselling second-hand equipment that worked closely with TSMC and was widely respected in the semiconductor industry. 
Cao asked Shanghai Jingtai to act as a headhunting firm. HSMC needed 100 senior scientists from Taiwan and other places. The higher their rank, the more HSMC would pay Jingtai in commission. "If you can dig up Chiang Shang-Yi, we'll give you 1 million, and another 500,000 for any factory-director level people," HSMC reportedly told them. 
Through their deep connections in the industry, Shanghai Jingtai was able to get in touch with a depressed Chiang Shang-Yi right as his term at TSMC was coming to an end.

Chiang Shang-Yi fell for the scheme, in no small part because of Cao Shan and the rest of HSMC leadership's beguiling rhetoric.
The HSMC team were masters in the art of packaging. Rumors about the backgrounds of the founding team flowed throughout the company: Long Wei was "the grandson of a high cadre"; Li Xueyan was "the sister of a leader." The two encouraged the rumors. When people asked about their family connections, they denied them, shrugging them off as rumors spread by the rest of the team.
They tamped down the rumors with one hand while pushing them with the other. Long and Cao deliberately cultivated this mystique. When Cao and others went to Taiwan searching for technical teams, they claimed backing at the highest level of government to run their schemes, saying, "the mainland is willing to invest 100 billion." Long Wei took potential recruits to hotels that he claimed, "only those with backing could go to." 
In 2018, when a senior government official visited Wuhan for an inspection, Li Xueyan cryptically told the staff that the official would be making a secret trip to the factory to encourage them to "do a good job with China's logic chips". The official never visited HSMC; everything Li Xueyan had said was a lie. 
While HSMC was wooing Chiang Shang-Yi, the news that HSMC had earned over a billion rmb in investments (intentionally leaked by HSMC) had rocked the industry. The company was also almost done with the first phases of its project. Under these conditions, in the summer of 2019, Chiang Shang-Yi decided to join up. 
"With Chiang Shang-Yi and his technical ability, HSMC will be extremely attractive to investors," a national chip investor told the media, but they added that based on the HSMC rumors circulating within the capital market, "I'm afraid Chiang Shang-Yi is being tricked into going."
With Chiang Shang-Yi's backing, engineers poured into HSMC. The company did not hesitate to double salaries to keep talent. At their peak, salaries were between three to five million. The employee count swelled to over 400. 
Only because of Chiang Shang-Yi and the technical teams that followed him was HSMC able to purchase the lithography machine. The deal would never have been reached under the team of amateurs running the company before.
Employees recalled Li Xueyan instructions to the team tasked with purchasing  the lithography machine: "Invite ASML to China for dinner, give them gifts and Chinese calligraphy and paintings." These were laughable instructions betraying a total lack of knowledge about the industry.
When ASML finally did arrive in Wuhan to evaluate HSMC's engineering team, they gave the group high praise, calling them "the best team they have seen in mainland China."
Although it seemed like the glamorous endeavor had a real chance of success, for the schemers running the show making chips was only a front for extracting money. 
The Fraudsters' Golden Goose
The highly paid engineers poached by HSMC quickly realized all was not well. 
Hongxin's factory had fundamental issues: an unaligned central axis, insufficient emergency power reserves, even the factory floor had not been properly leveled. "Within two years, the entire factory will be scrap," an expert tasked with surveying the factory said. There were even more basic mistakes. The factory's ceiling was too low. The lithography machine couldn't be moved into the factory until the ceiling was raised. 
HSMC's engineers came to a conclusion—a group of ignoramuses had designed a completely unusable factory.
In order to build the factory quickly, Cao Shan had asked a design company for the blueprints to one of TSMC's old factories. HSMC built a direct copy for their own fab. Furthermore, the general contractor he hired, Torch Group, had no experience in chip factory construction, although it did have a wealth of pending lawsuits over hundreds of millions-worth of unpaid debts. 
Cao Shan told people that "Chips are too complicated. I don't really want to do chips. I just want to build a fab, after all I'm most familiar with civil engineering. Then I can wash my hands of this."
In China's semiconductor industry, transferring funds in the name of "factory building" is a common way of bilking funds. Factory construction earns companies central and local government subsidies. Secondly, contractors generally pay hundred-million dollar security deposits to ensure the quality of their work. Both the government and private contractors became marks for the enterprising fraudsters running HSMC. 
Torch Enterprises soon realized they had been had. When Wuhan Huanyu Jichu Engineering (Huanyu, for short) called Torch's president Lu Haitao asking him to return a 2 million loan, Lu told him, "We're owed over 70 million right now, HSMC's refusing to approve repayments."
HSMC gave a variety of strange excuses explaining the delays in their repayment. HSMC asked Torch to redraft their already agreed contract because the first document was "rather messy." When Torch called HSMC's accounting department, staff would say, "So-and-so forgot their cell phone in the car" as a means of fobbing them off. Torch's management team complained to Huanyu that HSMC was a trash account: "They didn't even pay the 20 million fee for high-speed moulding." 
Financial documents show that over the course of  2019, HSMC and Torch engaged in several large financial transactions, one which stood out as strange. On May 30, 2019, Torch paid 435 million yuan to HSMC.
But why was Torch paying HSMC? According to insiders, HSMC had promised to pay Torch extra interest on the loans. Torch willingly served as the loan's guarantor and then transferred the cash to HSMC. This behaviour put Torch in a deep hole. 
As HSMC was unable to promptly pay back interest on the loan, and Torch itself ended up paying about 11 million in interest itself. In phone calls with HSMC, Lu Haitao, the Torch executive, cursed the HSMC team: "These guys are fucked up, us subcontractors hate you to hell and back." 
On January 21, 2020, Lu Haitao was burning with anxiety. He gave Li Xueyan seven calls, none of which picked up. Torch owed 50 million in arrears to a couple hundred construction workers who were anxious to return home for the New Year. They had gathered on the construction site to demand the wages they were owed, cognizant that their earnings from a hard year of work were on the verge of going up in smoke. On January 22, Torch's worst nightmare happened, the workers stormed the Dongxihu District government offices, "police were unable to hold them back." 
HSMC was still unwilling to pay. By 10pm on the 22nd, HSMC had reluctantly agreed to pay 12 million yuan, but they drew out the process, and by four in the morning, HSMC flipped the script, saying it could only pay 8 million, with the remaining 4 million arriving in Torch accounts later in the week. 
Lu Haitao, so infuriated by HSMC, asked a government official present at the negation to "detain me for 15 days as a preliminary payment to the workers," further saying,  "I will report this! I'm going to call the mayor's hotline and relay the true situation here to the city's Party Committee!"
News of the farce had begun spreading among HSMC employees, but in order to pacify staff Li Xueyan repeatedly affirmed that "HSMC might run into all sorts of problems, but money will never be one."

But in fact, money was a problem. 
Whittling Away Days, Shaving Off Cash
How did HSMC, hailed as "The Chosen One" upon its founding, and with planned investments of over 130 billion yuan, get to a point where they were unable to pay two million dollars?
The simple answer is fraud. HSCM's leadership clique engaged in all the countless, boring, oft-repeated ways to do fraud that are common. But, true to form, they also engaged in more audacious frauds as well. 
HSMC contracted a consulting firm, Foshan Hanwai, run by Li Xueyan's younger brother that was a simple front for skimming funds. Hanwai hired chip engineers from companies like Yangtze River Storage, TSMC, and UMC and provided them "employee training." The engineers' were tasked with creating Powerpoints that explained their previous company's technology, which Hanwai then sold to HSMC. But in order to hide the nature of their real business, Hanwai had the engineers address each other by pseudonyms like "Little Mao, Little Feng, or Little Zhu." To further conceal the "training's" true purpose, the company threw in random units on totally unrelated topics: Nike's success story and Romance of the Three Kingdoms group reading sessions. Although they were not doing engineering work, these engineers were paid between 150,000-300,000 a month by HSMC, which designated the expenditures as "technology licensing."

Under the company's original plan, first phase production was to begin transitioning to the next stages by the end of 2019, but HSMC had not even begun the process of acquiring the manufacturing equipment necessary for the transfer. There was a financial choke point which the accounting department decreed would soon be solved: "By January 2020 there would be money coming in," but this deadline was constantly delayed: March, April, even later. 
By April, manufacturing had been halted for months, but HSMC's board gave top management, including CEO Chiang Shang-Yi, a puzzling task. The board ordered them to prepare a development plan for each department, "write it as thick as a phone book, and then report back to us." It was an obvious distraction ploy. When management presented their plans, the board sat silent the entire time, until the end of the meeting when they said simply, "The plan was not written correctly. Rewrite a second draft." 
Chiang Shang-Yi exploded at Li Xueyan: "We take HSMC's salary, we have to do things that are worthy of HSMC, writing these plans is a waste of time," then he turned to the rest of the management team, "I order you as CEO, don't write them."
In June 2020, Chiang Shang-Yi resigned. His departure was the straw that broke the camel's back. 
The Failures and Future of Provincial Chipmaking
By July 2020, the city of Wuhan revealed that HSMC was bankrupt. In October, the National Development and Reform Commission issued guidance on the phenomenon of "belly-up" chip projects, requiring local governments to improve their risk assessment on major projects. The Commission also warned that in accordance with the principle of "whomever supports is responsible,"  those who finance projects that suffer major losses or create high risk will be held accountable. 
In what soil does an HSMC-style scam thrive?
Industry insiders that it is often difficult to substantiate fraud in local chip making projects. Manufacturing is complex, and when businesses fail, it can be  unclear whether investor malfeasance, interference by local governments, or technology problems are responsible. Furthermore, local governments are often unwilling to air the details of their failures, choosing instead to eat their losses in silence. As a result, the landscape is littered with abandoned semiconductor projects:
May 2020: $10 billion investment Chengdu Gechen announces a complete shutdown. It lasted 2 years. 

July 2020: $3 billion Nanjing Deco Code became a triple defaulted: declaring bankruptcy and facing liquidation, with unpaid salaries, arrears, and taxes still on the books. 
In 2020, a strange phenomenon in China's chip manufacturing industry became apparent: local governments rushed into chip manufacturing projects even as they collapsed in large numbers. According to market research firm CB Insights, in the first half of 2020 alone, 15 provinces and more than 29 cities landed semiconductor projects, an 84% increase from last year. What is the driving force behind the increase in chip manufacturing? One story is the high-end chip "chokepoint" (caused by US sanctions) that ZTE, Huawei and other companies have drawn attention to. But another story is speculators taking advantage of the rush of local government capital that is pouring into the semiconductor business. During the same October 2020 press conference, the spokesperson for China's National Development and Reform Commission diagnosed China's "Chip Disease." A combination of "Three No Businesses" (no experience, no technology, no talent) and a rash of local governments, ignorant to the integrated circuit chip industry, blindly investing in low-grade projects had created evident risk.
According to Song Chunyu, vice president of Lenovo Group and partner of Lenovo Ventures, the first step to avoiding egg on your face is to see if the company founder is an industry veteran, and whether the proposed goals respect the objective laws of the industry. In his view, progressing from materials, to equipment, to manufacturing in the integrated chip industry takes 20-30 years of work before success. It requires great leadership, extended interactions with customers, and expertise molded by years of labor. 
"There are no shortcuts for semiconductors. There is no 'short time,'" said Song. 
HSMC's failure does not mean that chip manufacturing is a bubble, or that the industry is headed in the wrong direction.

Just because there is a chip manufacturing bubble does not mean that the industry is headed in the wrong direction. The chip industry might learn from the solar panel and electric car industries, both of which experienced rapid expansion during an era of government subsidies, accompanied by similar fraud-tainted disasters. But the bubbles gradually subsided and today both industries are world leaders. 
When looking back, one can distinguish three chip manufacturing waves in recent Chinese history. The first occurred during Opening and Reform. Dozens of work units across the country cumulatively invested over one billion yuan on integrated circuit production lines, most of which were eventually abandoned due to a lack of experience. The second wave was the "909 Project" at the turn of the century. The third wave, which is still going on today, began with the creation of the National Fund in 2014.
It's not that the three waves were without results. By 1988, the first wave drove China's integrated circuit production to 100 million yuan for the first time—ushering in the beginning of China's entrance into mass-production. The second wave saw the emergence of current national champions SMIC and Longxin. By 2020, the third wave has seen integrated chip production figures soar to 261.3 billion. 
Xie Zhifeng, one of the founders of SMIC, has said that semiconductor manufacturing in the United States, Japan and Korea has hit its ceiling, but China's semiconductor industry, which has both the right market conditions and returning talent, is in a uniquely fortuitous position for growth. 
"If we don't grasp the opportunity at this stage, we will be behind again by the next cycle."
Tweets of the Week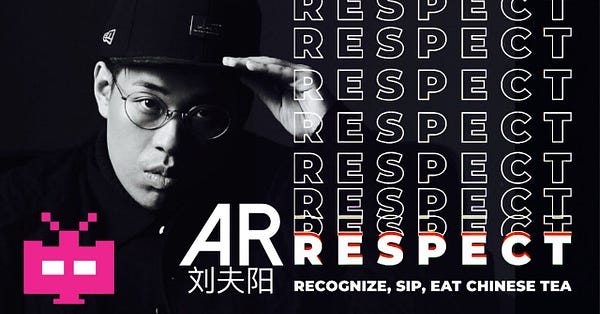 youtube.com
AR刘夫阳《RESPECT》Official Lyric Video
#AR刘夫阳Weibo @AR_刘夫阳