Discover more from ChinaTalk
Deep coverage of China, technology, and US-China relations We feature original analysis and reporting, interviews with leading thinkers and annotated translations of key Chinese-language sources.
Over 28,000 subscribers
ChinaEconTalk: Delivery More Attractive than Factory Work, Podcasts in China, AAA Chinese Games, Beijing vs Tokyo
Welcome to all the new subscribers from Marginal Revolution. This newsletter is my attempt to explore modern China's tech ecosystem and broader economy through Chinese-language sources. At the end, I generally write a short essay or notes on what I've been up to in Beijing. If you want to get in touch, just reply to this email.
I also run the ChinaEconTalk podcast and am really proud of how the last few podcasts came out. In particular, do check out Dan Harris on how western firms navigate China's legal system.
---
How far is China from making a Triple A game? Let's hear from top Chinese developers
Written by 'Oracle, "Gaming Research Society" 2018.4.24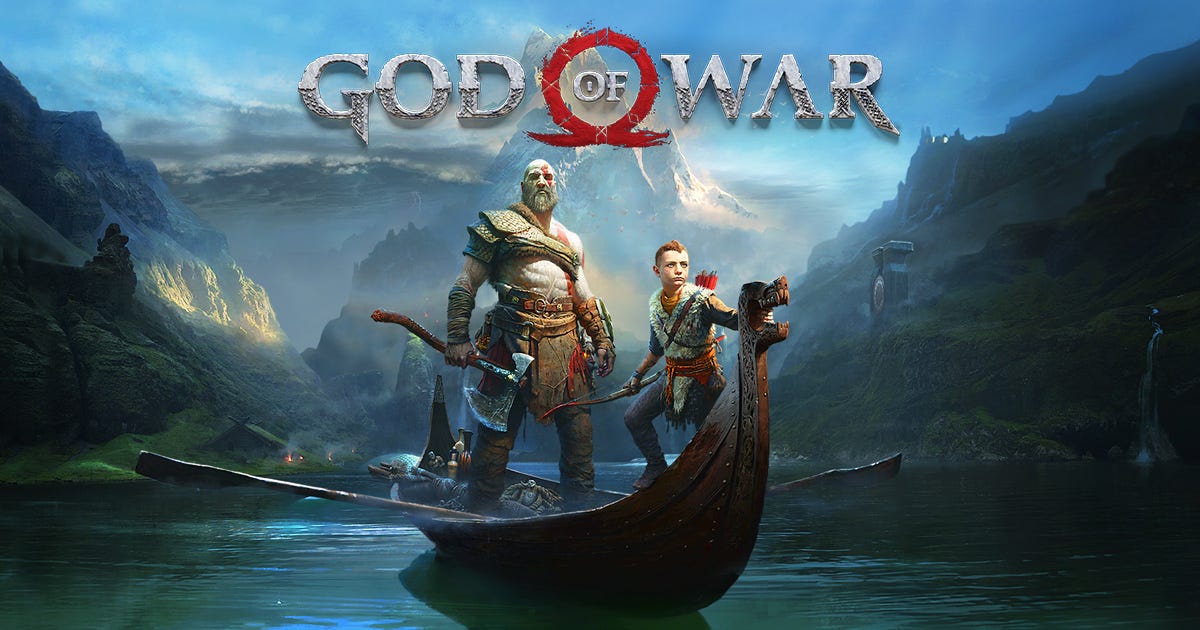 As covered on a past edition of the ChinaEconTalk podcast, the Chinese game industry is enormous. However, instead of adopting the production strategies of many large Western firms that invest upwards of $50 million in individual games, Chinese developers tend to make smaller projects.
In light of strict regulations on new games, more and more Chinese gaming firms are trying their hand at expanding into Western markets, and with that comes expectation of higher levels, more polished and more expensive products.
We thought now would be an interesting time to revisit a fascinating piece published last year, where "Gaming Research Society" interviewed a number of Chinese developers who work in AAA Western studios like Sony, Rockstar, Sledgehammer Games, and Ubisoft Shanghai, about their evaluations on just where the Chinese gaming industry stands compared to its Western counterparts. Triple A games are the equivalent to expensive Hollywood action movies, requiring the most financial investment and most technical expertise on the part of the developers to match consumer expectations.
Zheng Kai, a senior designer for the God of War franchise, complimented China's gaming industry, making the point that its development has been buoyed by years of outsourcing for Western AAA projects. However, he feels that the "glass ceiling" is in China's understanding of global culture. "In the Chinese game industry, designers have no say, and most of what drives decision-making is operational data."
Both Kai and Shen Li, a GM at Tencent's NEXT R&D center, see culture as the largest barrier. In order to reach the sort of global market necessary to support AAA production costs, designers need to be creative and in tune enough with global trends to make intellectual property that resonates around the world.
More young people would rather work in delivery than in a factory
Oh多的年轻人宁愿送外卖也不去工厂
By Bā Jiǔlíng 巴九灵 for Wuxiaobo Channel 吴晓波频道 
February 22, 2019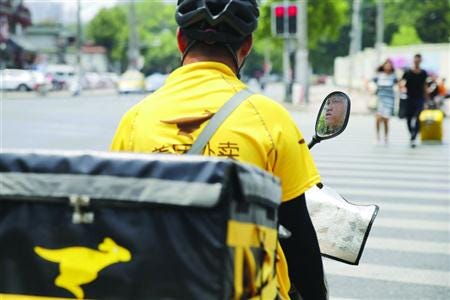 There's a short-term labor shortage every Spring Festival, but this year was exceptional. "This time wasn't a tiny gap — we were almost 50 percent short," said a human resources employee from Foxconn. If Foxconn, a giant manufacturer, faced huge demand gap for young people, other labor-intensive factories were likely experiencing the same strains.
So where did Chinese workers go?
Research published by Meituan revealed that about 31 percent of Meituan food delivery workers used to be factory workers. And Meituan's latest quarterly report showed they had about 600,000 couriers, up from just 15,000 in 2015.
Another food delivering platform, Ele.me, had 3 million registered couriers. Package delivery industries are also attracting numerous young people out of factories.
So why are young Chinese workers ditching factory work?
Most importantly, factory workers earn less. Foxconn's workers earn 6,000 yuan ($900) per month on average, but full-time Ele.me couriers can earn more than 8,000 yuan ($1,200) on average. Also, the work hours in factories are long and less flexible than delivery hours.
Third-tier city moms are paying for podcasts
下沉狙击:为什么妈妈们愿意花费千元买下数年的课程?
By Tiě Lín 铁林 for Hedgehog Commune 刺猬公社 (cìwèi gōngshè)
February 25, 2019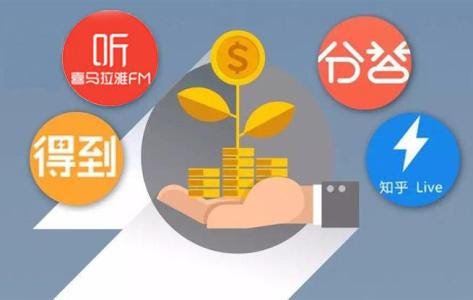 There is a "hunger for knowledge" in China. Many are willing to pay for online lectures via "knowledge-sharing" apps (check out the most recent episode of TechBuzz China for a deep exploration into this trend), and while these online lectures aren't as rigorously academic or professional as TED Talks or what one finds on Coursera, speakers often seem very sincere, using their life experiences to teach others how to navigate challenges.
While many think these lectures aren't substantive, this article argues that these knowledge-sharing apps have been especially well received by one group of people: mothers in small cities.
"The lecturer is like a Buddha in my heart. His compassion lets people turn knowledge into wisdom and find inner happiness," said Lili, a real estate agent who purchased a membership that runs out in 2030. She used to complain about everything, but listening to lectures has taught her trust, communication, and encouragement — and repaired an icy relationship with her son.
Lili is so obsessed with the app that she finished 210 books in two years.
Why is this business model successful for rural mothers? A few reasons:
Unlike first-tier city residents, they have more personal time and lower living costs, so they are more prone to purchase lectures online.

Middle-aged women tend to take on multiple identities, including employer/ee, mother, daughter, wife, etc., meaning they are naturally curious about a diverse range of issues. For example, they need to have financial skills to manage family finances, managerial skills to get promoted at work, knowledge of nutrition to feed her children, and emotional strength to deal with relationships.

These paid platforms offer offline events that gather like-minded people to increase user stickiness.
Many researchers have criticized knowledge-sharing apps for selling anxiety and fragmented information. "But you cannot deny that many never-read-books people are listening to my lectures, which is much better than watching TikTok all day long," a professor from Nanjing University said.
Samsung, Huawei, and Xiaomi's Upcoming Folding Phone War
战折叠屏,三星、华为、小米谁在狂欢?
By Ouyang Weikang 欧阳伟康 for 36Kr
February 25, 2019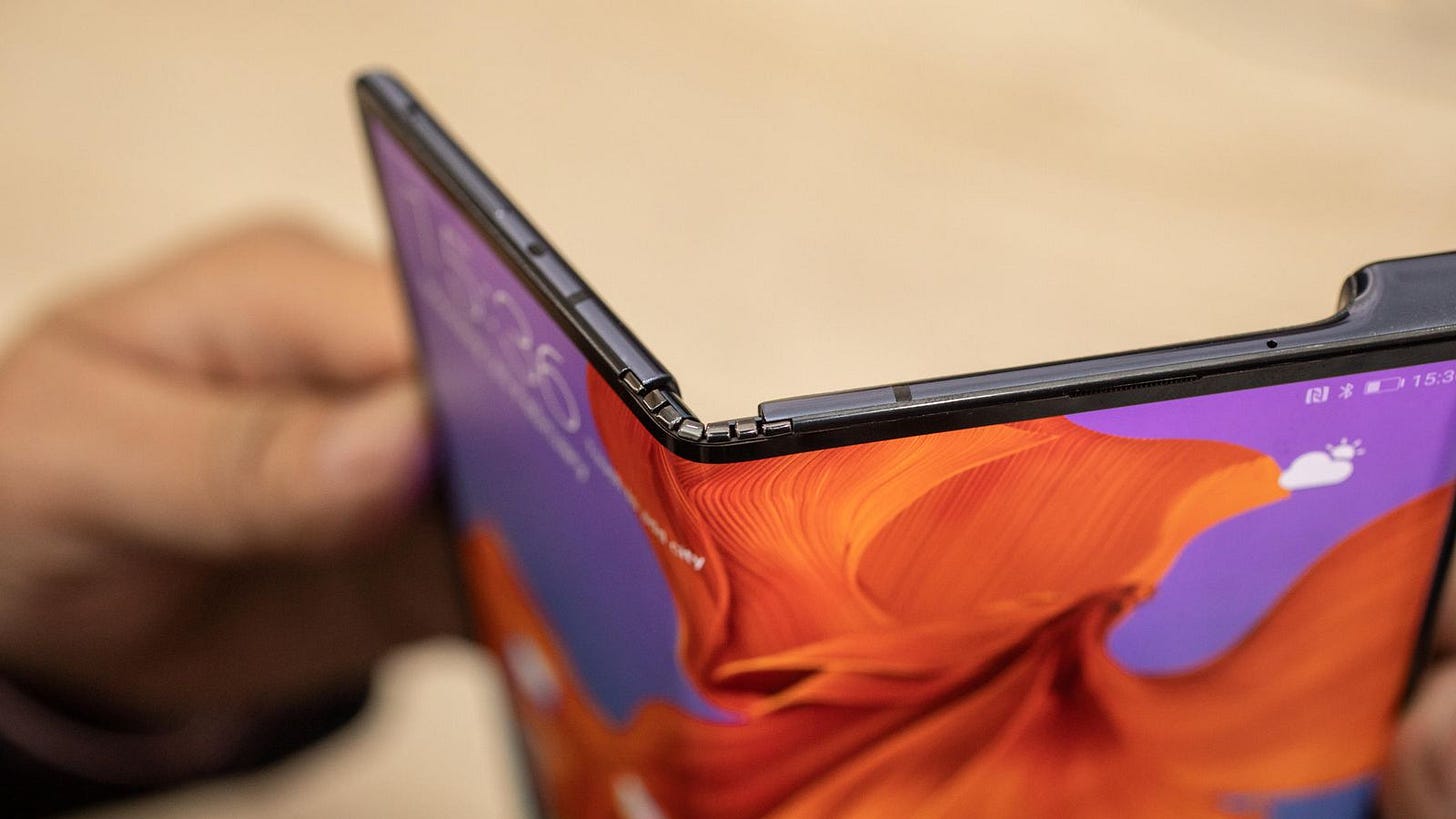 Huawei's Mate X
Folding screens. Folding screens, I tell you. Politics aside, Huawei can make some pretty cool—if albeit outrageously expensive—phones. Its latest Mate X, priced at a hefty $2,600, uses 5G network and can turn into a mini-tablet, making you marginally better at Honor of Kings.
Most big cell phone innovations have relatively quickly trickled down from flagship to the sorts of models online newsletter columnists can afford. Yet we shouldn't get too excited about having some folding magic in our pockets anytime soon. Lei Jun, Xiaomi CEO, made the point that folding phones are nowhere near mass production, and their battery life is a major issue. One OPPO CEO said straight up that "there's no chance we get universal folding screens in the next two to three years."
36kr argues that the real winner of this push to flexible screens is Samsung, the only player in the space that can supply its own flexible OLED.
Will Beijing Ever Be as Cool as Tokyo?
I recently spent five days bumming around Tokyo, the whole time wishing Beijing was half as cool. Without any Japanese friends, I stumbled into a twenty-minute line for what turned out to be coffee that tasted like tea, one relaxing garden after another, an afternoon disco party, a monthly low rider convention, and an vinyl hip hop dj night where in four hours I saw maybe one person pull their phone out of their pocket.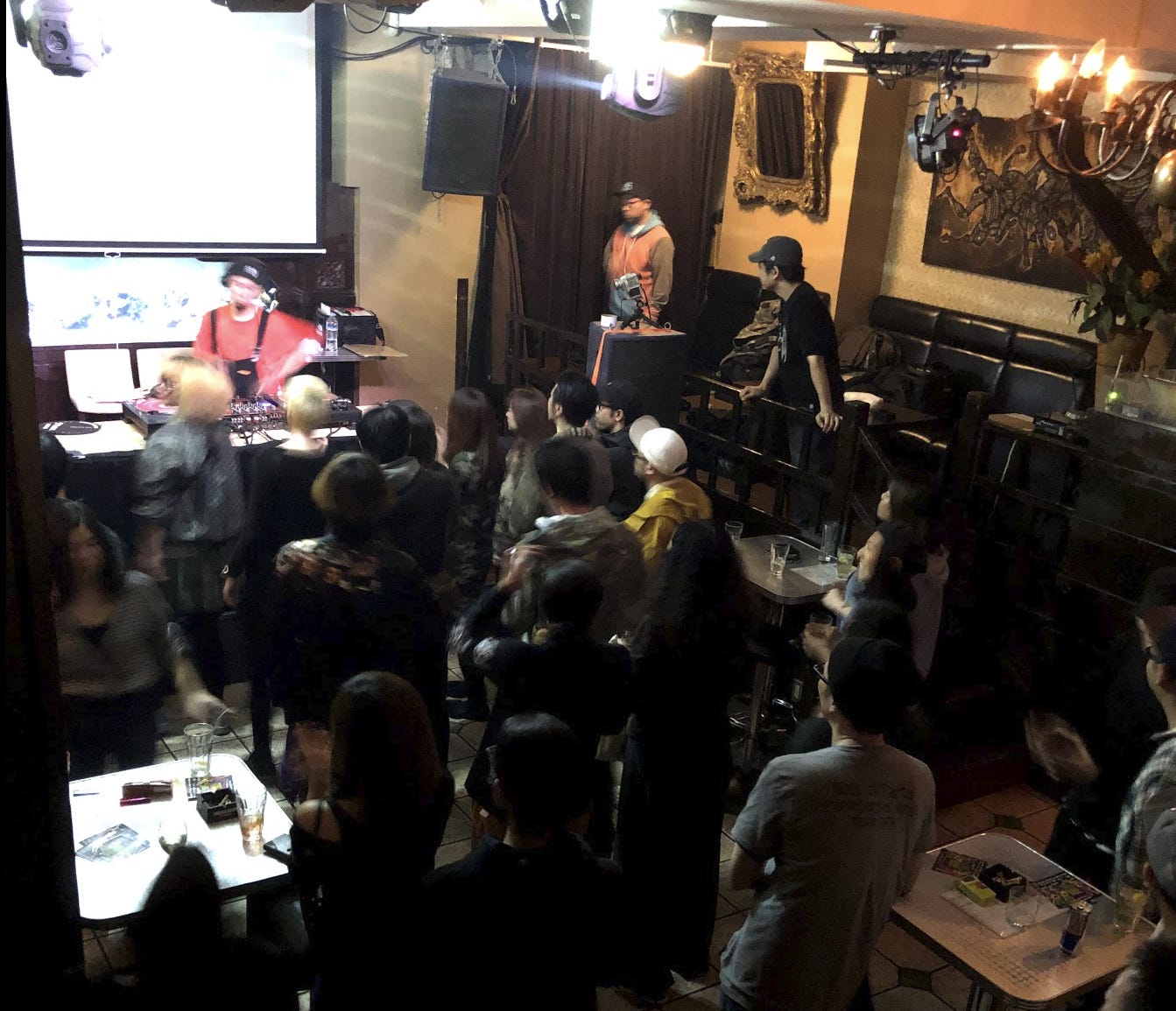 Before trying to diagnose why, it's only fair to proffer a definition. For my purposes, we'll hold 'cool' people as those pursuing alternative lifestyles and off-beat hobbies and confident enough to present themselves as out of the norm. From a city perspective, I'm looking for walkable areas that can support an afternoon of discovery into smaller, niche stores and nightlife not dominated by megaclubs. I'm probably biased by seeing 'cool' in Asia as American culture refracted and overly influenced by spending high school going to concerts in Williamsburg's McCarren Pool Park.
So where is Beijing behind Tokyo? For starters, city layout: for upwardly mobile Beijingers, life feels more suburban than urban. Instead of living in a city where neighborhoods bleed into each other, ring roads and development plans biased towards superblocks have created the sorts of pedestrian-unfriendly cities Robert Moses dreamed of (aka Hudson Yards). Only in small pockets of Beijing around Gulou, Houhai, Qianmen, the Lama Temple and 798 can you find the human-scale neighborhoods that fill Tokyo.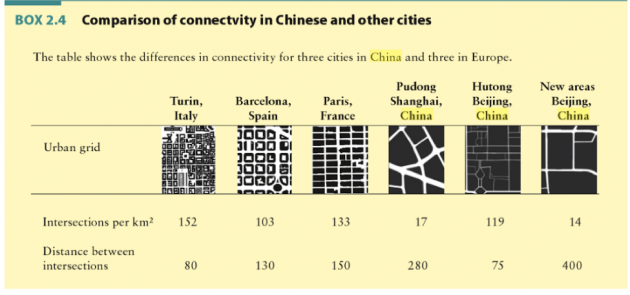 From the World Bank Development Research Center report, "Urban China: Toward Efficient, Inclusive and Sustainable Urbanization." See Lauren Texiera's exploration of the broader phenomenon on RadiiChina.
Facebook Events worked wonders in Tokyo but event discovery is something the Chinese tech ecosystem hasn't quite figured out. Douban listings are the closest analogue but lacks the social features that WeChat could create if Tencent puts its mind to it. And over the past month, my go-to app for indie events 秀动, which used to feature over thirty events a week, had nothing during the Two Meetings and now only has two or three events a week.
This speaks to broader regulatory issues at play. As discussed on my podcast episode with James Griffiths, what's most worrisome to the government about the internet is its ability to facilitate real-world organizing.
While in Japan I blazed through Ametora, a history of men's fashion in Japan from the postwar 'Ivy' style through streetwear like Bathing Ape. A few key ingredients were required for Japan to advance to a global fashion leader like exposure to global trends and a domestic market wealthy enough to support luxury goods. These two attributes China now has in spades.
Yet auteur fashion designers are also needed to build subcultures that cut against the grain. According to Masayuki Yamazaki of Cream Soda, "all cool fashion is delinquent fashion." The Ametora book features countless stories of cops harassing youngsters and disapproving their gatherings around Ginza.
There's a delicate tension between having something to rebel against (the staid Tokyo salaryman and rigorous Japanese social structures) and strictures and penalties so tight as to snuff out any creativity. My favorite anecdote of the book is a fashion icon who got in trouble with the cops because his followers wore "Ivy" clothes. After showing them a video he shot in America of real Ivy League students wearing similar designed gear, the police chief was impressed and ended up giving him a contract to redesign their uniforms.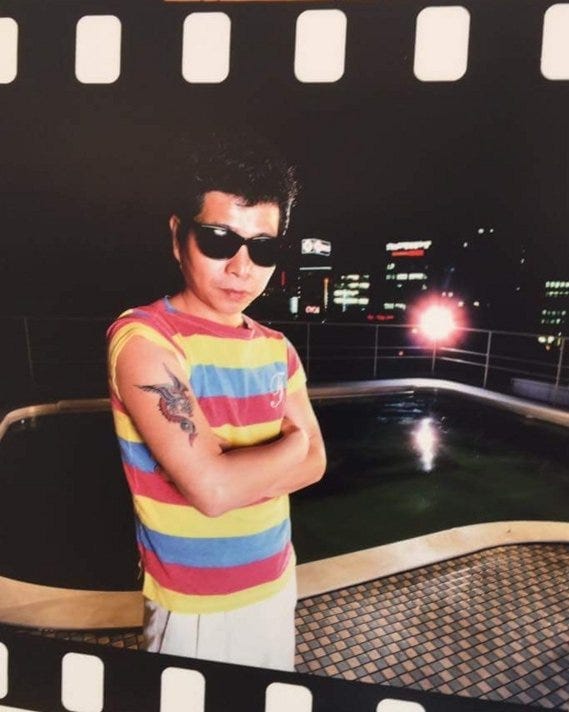 Masayuki Yamazaki in the 1980s looking as cool as can be
My fear is that in Xi's China, regulatory concern over youth culture is so pronounced (see the recent ban on males wearing earrings in a Chinese music competition) that these sparks of creativity will get snuffed out.
Ultimately I'm optimistic. Chinese youth culture is still very open to self-expression and there's plenty of room outside the regulated spaces of broadcast tv for cool to develop. Last weekend I discovered Zhao Dai 招待 (on Resident Advisor here or zhaodai on wechat), a basement blackbox club that had booked one of the funk djs I saw at Japan. As guests walked in, door people forced them to put stickers their phones' cameras. While the smoke was so bad my eyes were burning after fifteen minutes, it was the best nightlife vibe I've experienced.
And Shanghai is proof that this sort of scene can materialize in China. In a recent interview on the 996 podcast, TanTan (a Chinese Tinder) founder Wang Yu he said that he was able to get user traction everywhere besides Shanghai since the social scene was already open and developed enough so that online dating didn't fill as much of a need. But whether Beijing will ever get there remains to be seen.
---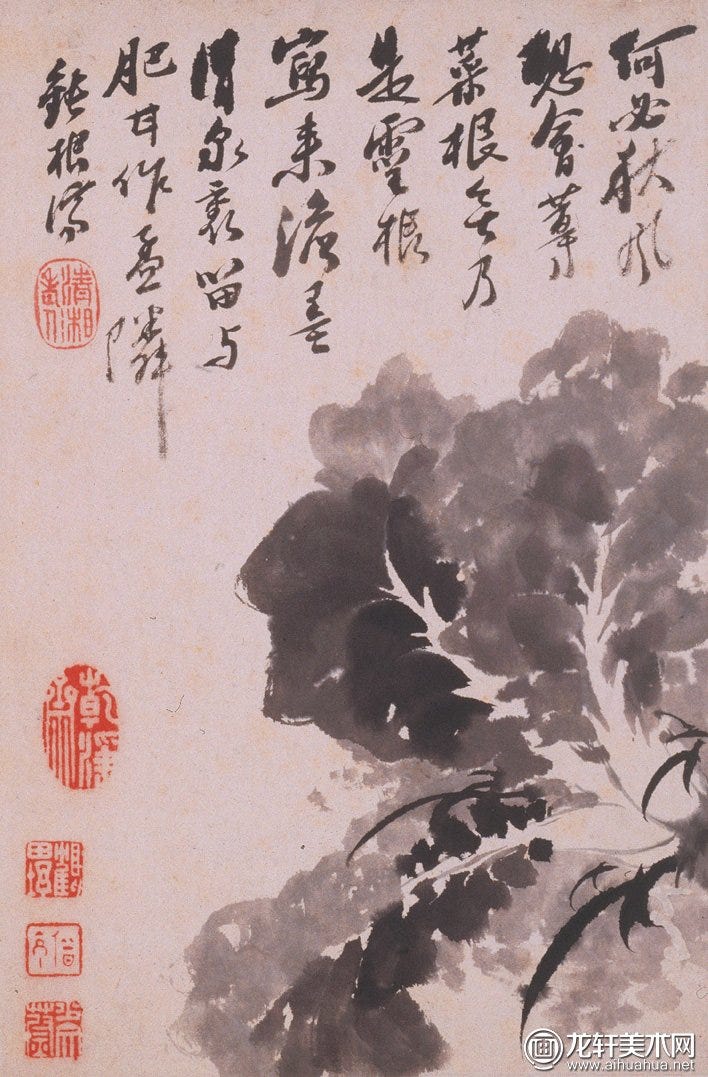 Ming Dynasty master Shi Tao was really good at painting lettuce.