Discover more from ChinaTalk
Deep coverage of China, technology, and US-China relations We feature original analysis and reporting, interviews with leading thinkers and annotated translations of key Chinese-language sources.
Over 29,000 subscribers
Chinese Autonomous Vehicle Industry Falters
'These skewers need more time on the grill'
I'm Jordan Schneider, Beijing-based host of the ChinaEconTalk Podcast. In this newsletter, I translate articles from Chinese media about tech, business, and political economy. If you were forwarded this email, for weekly updates feel free to…
As the gold rush days of unmanned vehicles come to an end, AI Finance and Economics takes stock. Across sub-sectors, firms feel pressure to generate revenue—a quest that takes the industry's most successful players to American roads, where the savings from replacing labor are greater. While Western media often paints China as a regulation free-for-all, this piece translated in excerpts points out that domestic industry experts actually see American AV regulators as more welcoming than Chinese ones.
A version of this article first appeared two weeks ago on TechNode, a trusted outlet for information and analysis on China's tech.
---
Unmanned Vehicles: Its Believers are Waiting for a Recharge
无人车,信仰等待充值, AI Finance and Economics, Tang Yu and Ma Ce, September 5
In 2019, everyone is hearing fewer and fewer stories about AV companies with fancy tech, solid financing, and top-notch teams.
Waymo, the big brother of the autonomous driving world, has make it clear that it will be decades before level 5 [fully autonomous] cars become common on the road. Now no one is placing their hopes on far-off days, but instead finding today's easier to implement opportunities in order to bank revenue and quickly prove the ability to commercialize.
Unmanned passenger cars: 'These skewers need more time on the grill'
Because of safety concerns and regulatory issues, self-driving passenger car makers are looking for a place to land—they need to get some near-term commercial returns and earn new rounds of investment. One car industry official said that these companies are like someone who goes to a restaurant every day and eats on credit. This year, the restaurant put its foot down and is making the customer wash dishes.
Giants like Baidu and DiDi are in the process of spinning off their unmanned car businesses. Baidu invested a lot of money in this business. Originally, it hoped that car manufacturer would pay for its self-driving technology, but manufacturers can see that L4 class unmanned vehicles (unmanned driving under limited conditions) remain a long way away. Baidu is now considering selling its maps, online data storage and processing, and other basic services as a package as well. DiDi already span off unmanned vehicles, seeking to reduce the financial burden on a future IPO.
Unmanned delivery cars
Compared to unmanned passenger cars, unmanned freight cars are doing slightly better. For instance, TuSimple's COO says that the company has started providing services to 16 companies on American interstates, and predicts that the company will be earning $1 million in monthly income by the end of 2019.
Companies like TuSimple and Zhijia Technology are finding their first pots of gold in the US. This is because America is sparsely populated, and traffic regulatory authorities have relatively loose policies. The government is optimistic about self-driving trucks, and companies can easily obtain test permits. It's also easier to get financing in America. For instance, TuSimple recently received investment from UPS.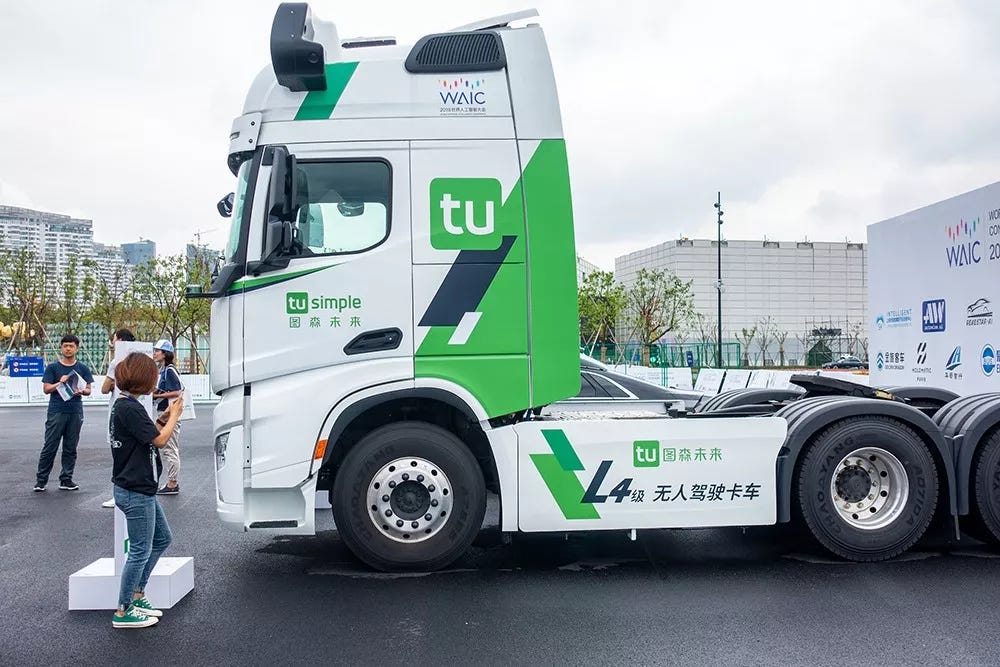 Last-mile delivery
After lots of PR around 2017, there was very little noise in this space. But now, unmanned delivery is back.
According to one COO's view, this space can develop in three directions. First is take-out and package delivery. Second, plant logistics [think factories and Amazon delivery hubs], and finally, neighborhood commerce [like consumer-facing fruit stalls and convenience stores], which ties up nicely with new retail.
"Delivery guys will one day be replaced. It may be in three to five years, but that day is coming," the president of NineBot said. Said one manufacturer, large scale express delivery companies and delivery food platforms have a "more positive attitude" to investing in unmanned logistics. One person told AI Finance that JD in Changsha has already completed 10,000 deliveries autonomously. Meituan is also actively investing.
NineBot, which started out making Segways, also has partnerships with Meituan and Eleme [food delivery companies]. In some office buildings, Meituan delivery guys take the meals to the lobby, then delivery bots distribute lunches floor by floor. This has been rolled out in twenty buildings already and actually satisfies a market need. Said JD's logistics chief, "for security reasons, many office buildings don't let couriers enter. Most of the time, the couriers have to wait downstairs for someone to pick the package up."
Compared to indoor distribution robots, outdoor delivery vehicles need to be much smarter. 
There are still two major problems in the industry. First is cost. One anonymous industry source said that an unmanned vehicle is way more expensive than a bike and does not include subsequent annual operating expenses: "The cost is much higher than the current manual delivery staff." Second is efficiency. To ensure safe driving, the robots' speed will to be lower than most vehicles on the road. "They're just not as flexible and efficient as the delivery staff."
Vague policies and regulations have also hurt the industry's development. One expert said that policy was a bigger bottleneck today than technology. "I hope that the government can clarify its regulation soon. In the past, I have spent tens of millions of rmb on a form factor and produced multiple vehicles. But because of changing policies, I had to throw them all away."
The slow development of the 2B market has caused an embarrassing situation: all the big players are just dipping their toes in, and just putting in small orders, which in turn keeps the price of manufacturing high and leaving many players in the space "deadlocked."
Yu Xinhua of IDG [A leading Chinese VC/PE firm] said that "The arrival of driverless will be longer than everyone thinks. I don't think it will be two or three years. It may be ten or fifteen years. Real L4 can be commercialized. I hope everyone's enthusiasm and attention can be sustained until that time."
---
Painting of the Week: Seeking the Dao in the Autumn Mountains by Juran 秋山问道图, 巨然
A painter and monk from the Northen Song period in the 900s, both Juran's family name and birthdates are lost to history.
A later Song painter Mi Fu said that Juran's paintings were "peaceful and verdant, extremely refreshing." Note how airy and inviting the top of the mountain seems. One commentator says that the key to the entire painting is the tree in the bottom center because without it the main peak would feel unsteady and the mountain pass exposed. The whole composition reflects his Zen Buddhist outlook, with the landscape standing in for the clarity of a mind at peace.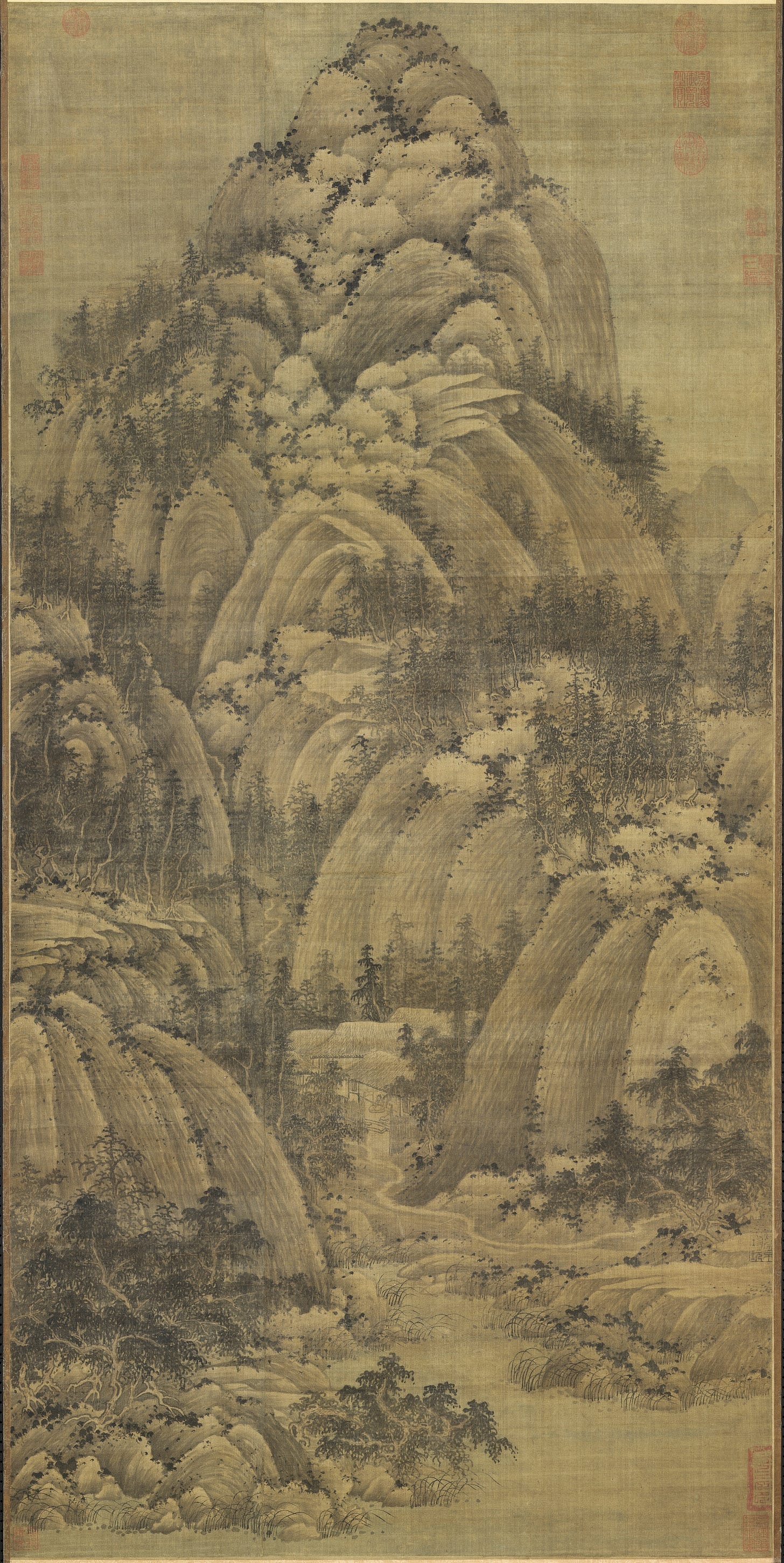 Note the two guys living out their days as a recluses deep in the mountains.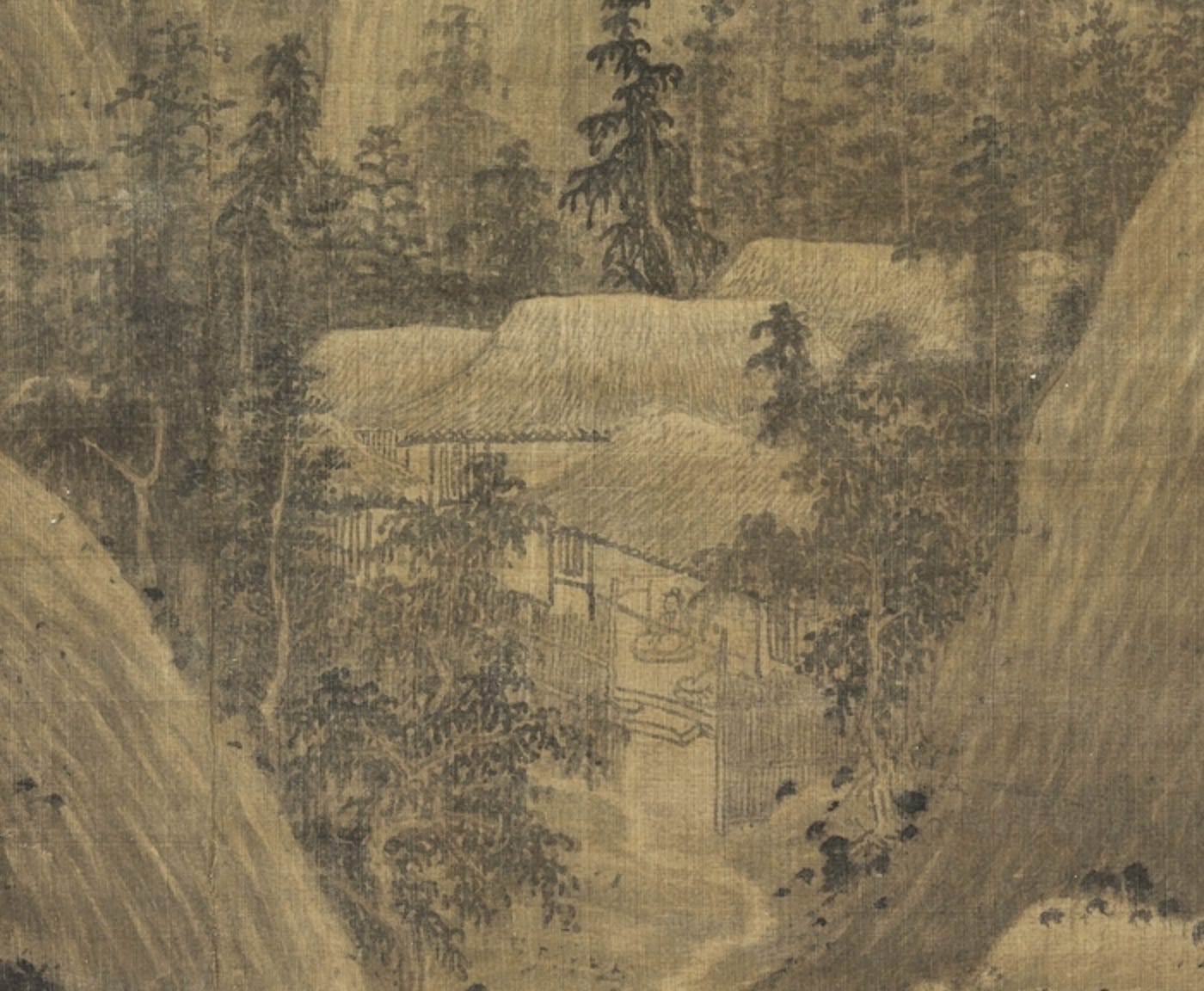 According to Baidu, this is what he looked like.